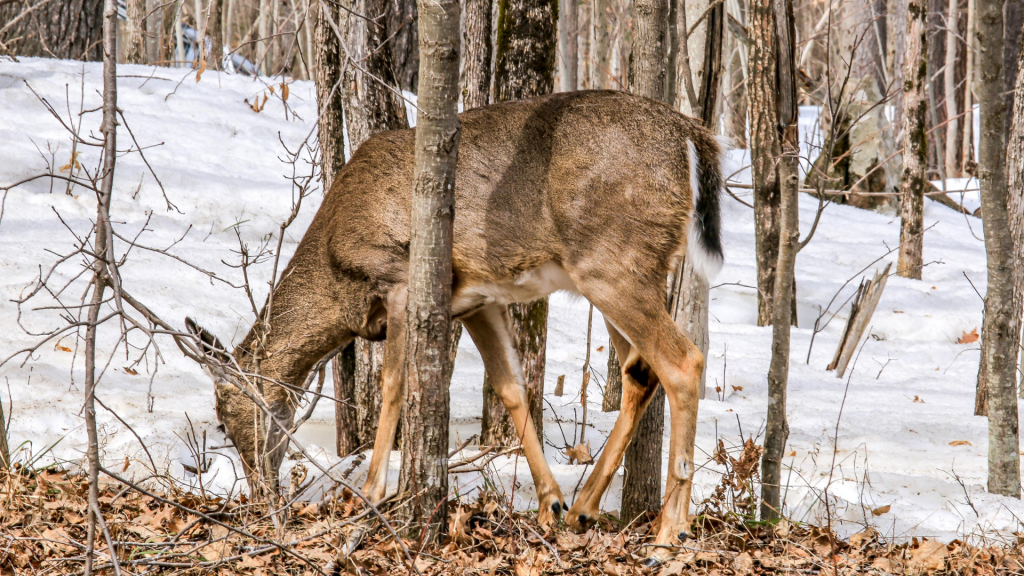 Hunters! We can cut and package your game into steaks, roasts, etc, and/or process your game into a variety of products, including sausage rings, pepperoni, jerky (sliced or pressed), breakfast sausages and more.
Cut and Wrap Services
Elk/Moose/Bear – $1.25/lb
Deer – $125 flat rate
Bone Disposal fee – $15/animal
Cryovac Fee – included
Wild Game Processing – Shop Rates (All prices are wet/lb)
Jerky (pressed or sliced) – $4.00
Cooked Sausage – $3.00
Fresh Sausage – $2.75
Pepperoni – $3.25
Jalapeno/Cheddar Smokies/Pepperoni – $3.50
Cryovac Fee – $1.00/lb
Flavors available: regular, teriyaki, honey garlic, sweet n sizzlin', peppered, homicide (hot), cheddar, jalapeno cheddar, Hawaiian (pineapple/mozza), garlic sausage, garlic/cheddar and many others. Breakfast sausage flavours, such as: maple, salt/pepper, sage, and blueberry., mild Italian, hot Italian and fennel.
All batches are minimum 25 lbs per item and/or flavor. We typically add 30% pork shoulder to sausages and pepperoni to maintain quality and moisture. We can NOT split batches; all batches must be 25 lbs (can include the pork addition to get this weight). All pricing is wet rate/lb on the scale (including the weight of the pork added into all batches made).
How to arrange to drop off your animal:
You must CALL us in advance to check for availability. We accept processing orders on a first-come/first-serve basis only. We do NOT reserve or make appointments. Call once you have your animal ready for drop off. Skin and cool it as quickly as possible and prepare to wait approx 1-2 days during high season for drop-off. You can expect a 2- to 3-week turnaround time for all game processing orders.
Hours of Operation: Tuesday to Friday: 10 am to 6 pm; Saturdays: 10 am to 5 pm. We are closed Sundays and Mondays.
To check availability, please call 780-469-3325 (DEAL).
What condition of the animal for us to accept it:
Animals must be cleaned/gutted;

Proof of sex/species is required (head on) for ALL whole carcass animals at time of drop off;

ALL hair must be removed prior to acceptance or additional charges will apply.
What we require when you drop off your animal:
According to Alberta law, we require your animal tag and WIN & hunting licence/certificate numbers plus the date, name, address of the person dropping off and also who killed the wildlife at drop off. We also require his includes bagged meat as well as whole carcass animals. You can find all info pertaining to your purchased licenses online at albertarelm.com.
Sorry, we can NOT accept any game without this detailed information.
To speed up the drop off process, please print off and fill out the form below and bring it with you when you drop off your game (if you are able). This will save you time.
Please note: Cryovac sealing for the Cut and Wrap Service is included. It is $1.00/lb and highly recommended for all processing of game into jerky, sausage, etc. We are not liable for products if requests have been made for them to be boxed up without cryovac sealing, if the products are not picked up in a timely manner, or if requests have been made for products not to be frozen for pick up.