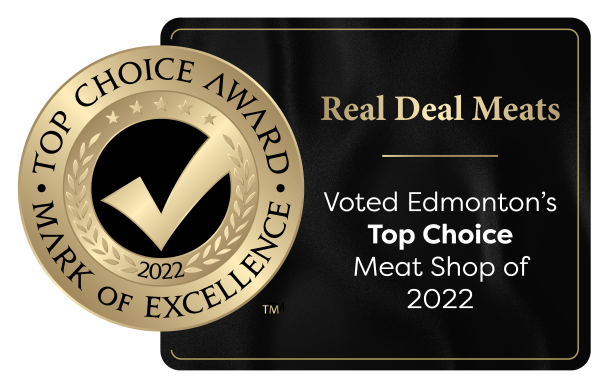 We won – Top Choice Awards 2022!
We are so proud to announce that Real Deal Meats has been crowned the Top Choice Award Winner for Top Choice Meat Shop in the 2022 Top Choice Award Survey  — and it's all thanks to you!
This could not have been done without the dedication of our team and the love from our customers, and for that, we are very grateful to you all. Words cannot express how warm our hearts are from all the support we've received from our community! We truly appreciate this recognition and the association with the exclusive Top Choice Award circle of winners.
Thank you so much for your continued support.