Meat Packer/Customer Service Rep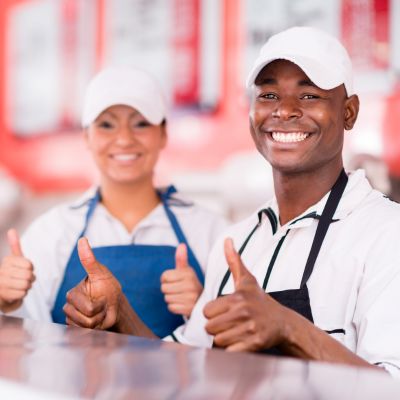 Full-time Meat Packer/Customer Service Rep (Processing Facility, Sparrow Drive, Leduc/Nisku)

Duties will include (but not limited to): working alongside a butcher, labelling all meat cuts, packaging (cryovac sealing) meat cuts/products.  Additionally, this employee will also be responsible for greeting customers for drop-off/pick-up of products, filling out detailed paperwork, running computer/cash register, and assisting with weighing of products.
Industry experience is an asset.  Wages to be discussed upon interview.  Must be willing to work in a refrigerated environment and lift up to 50lbs.   Full-time Hours between 8AM and 4:30pm Tuesday to Friday, and may include additional Mondays (flexible). Must have own transportation to Leduc/Nisku area (airport road).  Must be able to speak/read/write fluent English and follow instructions.
No phone calls, please. Email resume and references to realdealmeats2009@gmail.com\