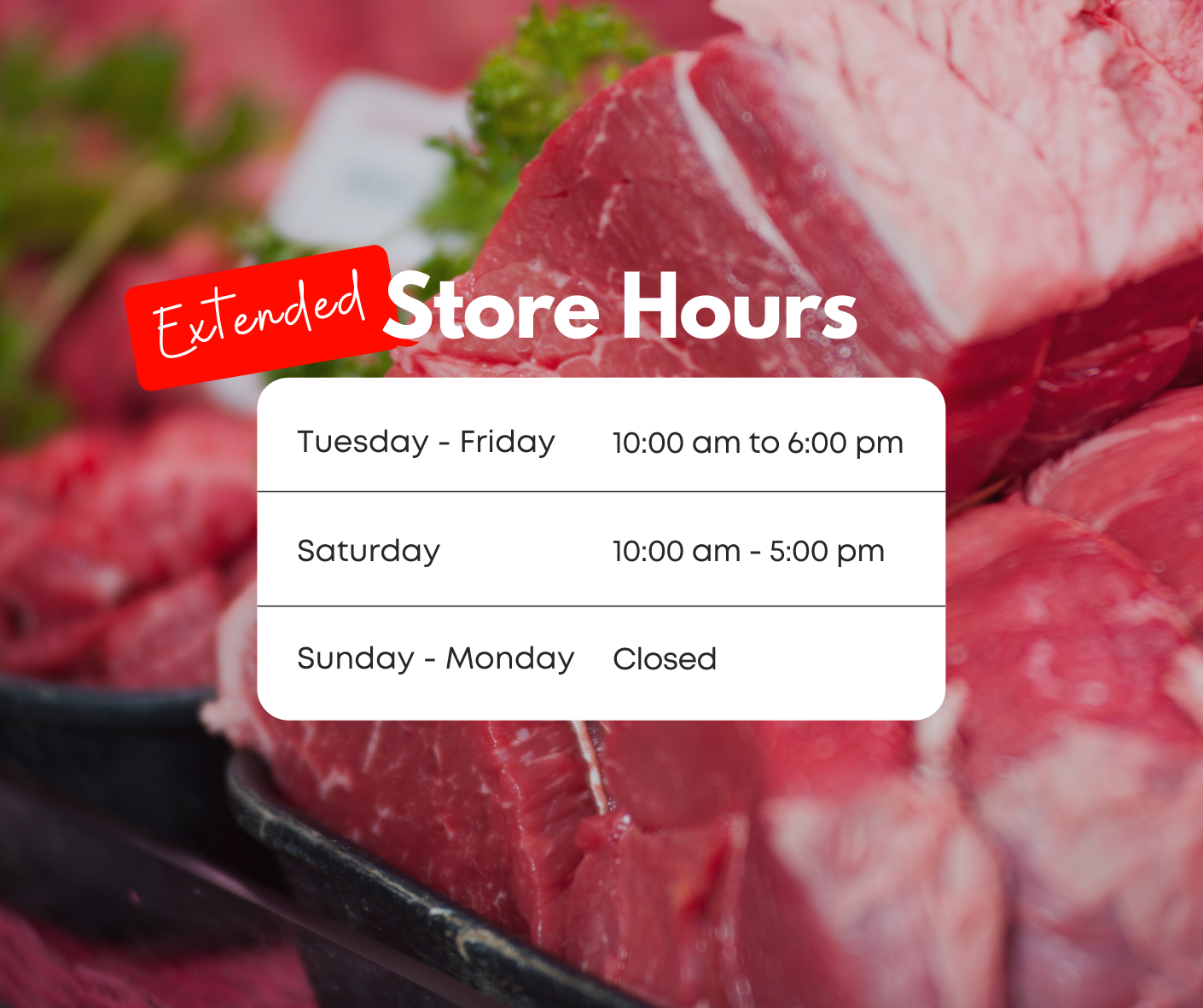 We have extended our store hours!
We now have new store hours.
We will be open Tuesday to Friday from 10am to 6pm, and on Saturdays from 10am to 5pm.
We will remain closed on all Sundays and Mondays.
Our hot smoked Saturday supper pick up time will remain from 3:30 to 5 pm only.