Real Deal Meats' products are some of Alberta's finest. They begin with quality animals that we buy locally.
All of our meat products are FRESH and have been government inspected before they reach our customers. We offer all cuts for beef, pork, lamb, chicken, turkey, veal, elk, yak, bison and more.

All of our

smoked products are made in-store

and do not contain any wheat, MSG, or gluten. We carry fresh Hutterite farm eggs and certified organic eggs. We offer a variety of rubs, spices and sauces, including House of Q, Metro Chef and more.
We also offer raw dog food and freezer packs. Please scroll down for more information.
SMOKED MEAT SATURDAYS
Each Saturday, we offer a different smoked meat supper, hot and ready for pickup from 3:30 to 5 pm. We alternate between smoked whole chickens, smoked pork baby back ribs, smoked beef back ribs, smoked beef brisket and pulled pork.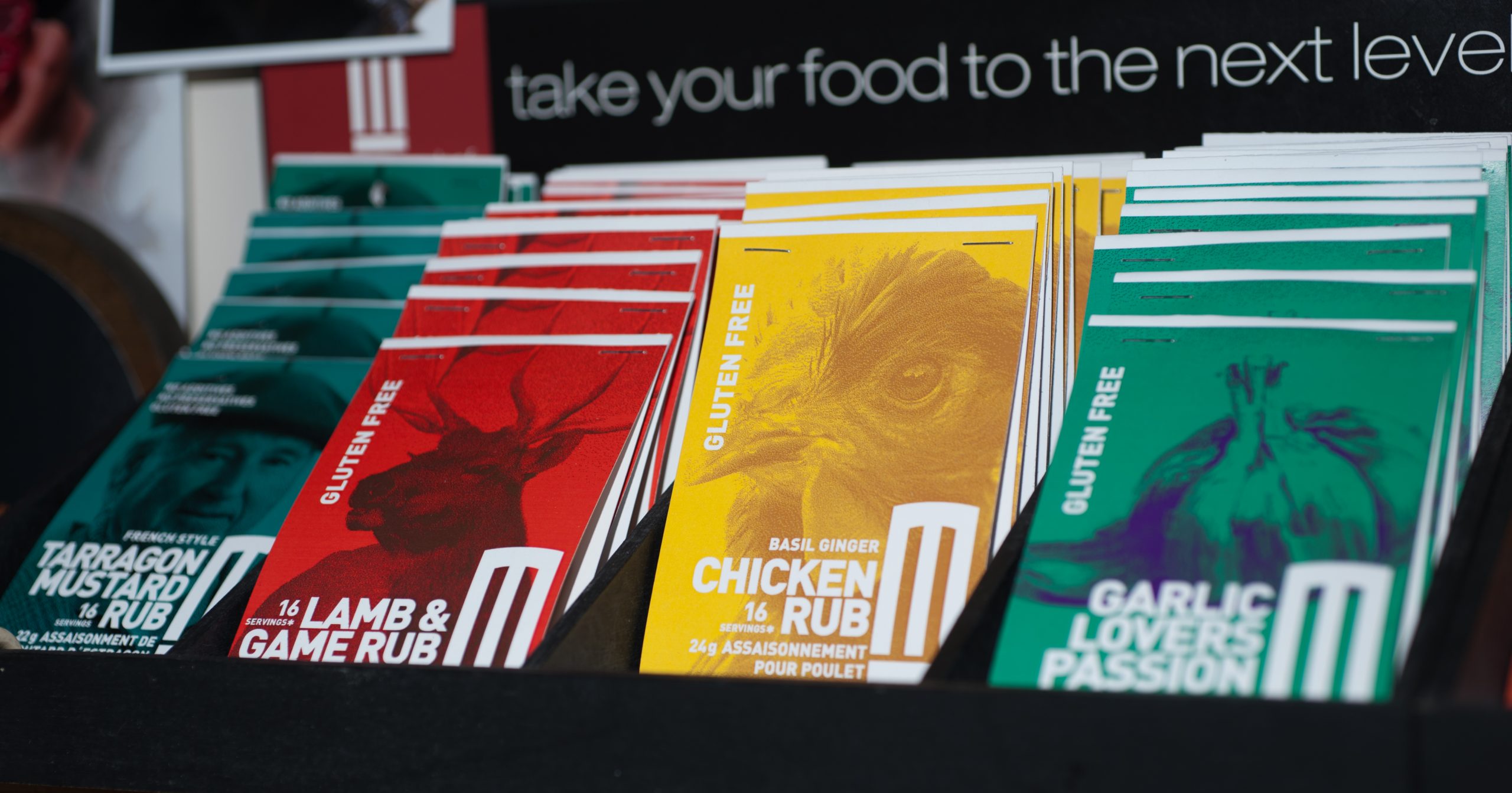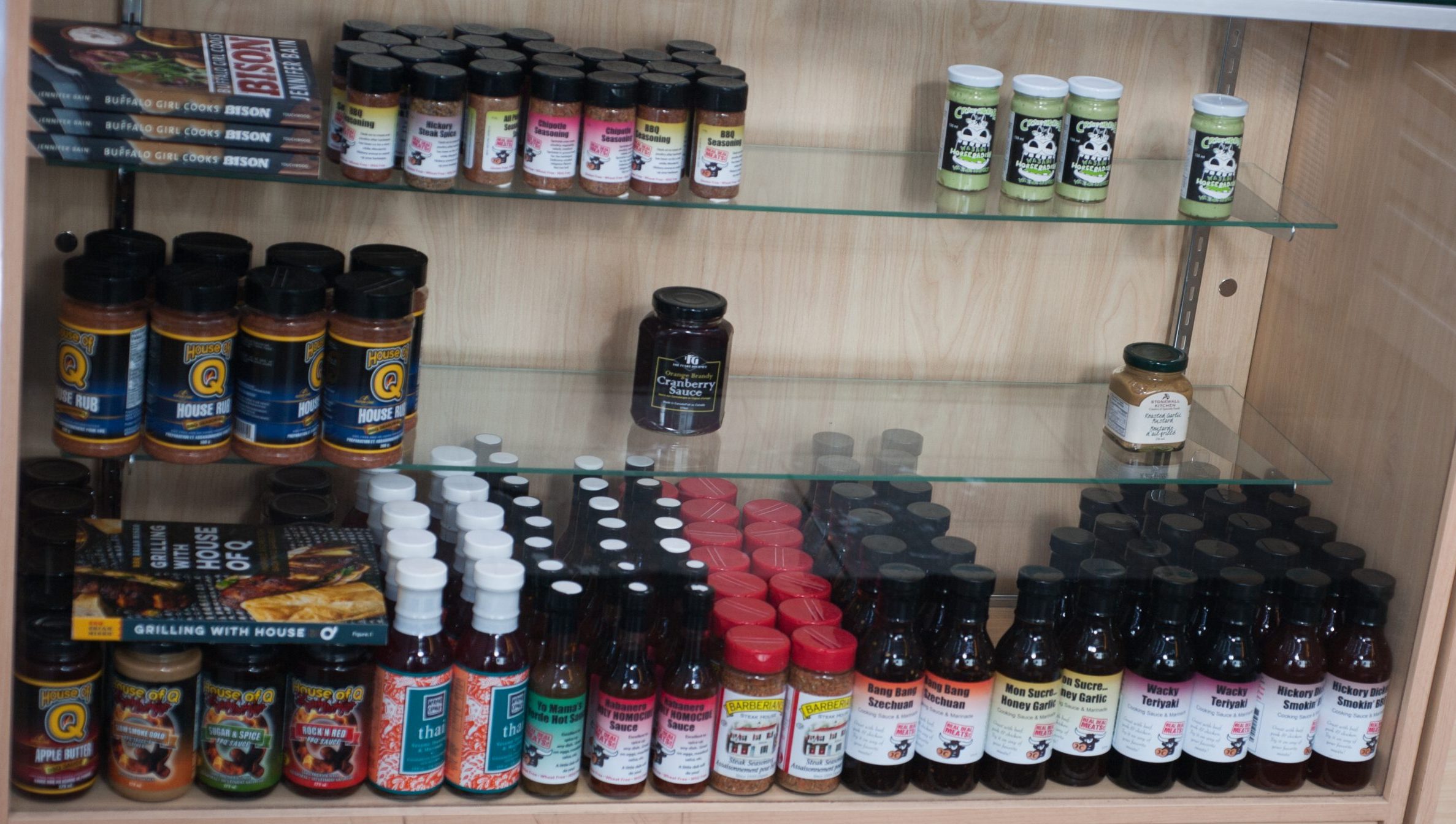 Below are some examples of cuts available. If you are looking for something different, please let us know! We can accommodate most requests.
View Beef Cuts
AAA Beef
Inside Round
Outside Round
Eye Of Round
Prime Rib Roast
Sirloin Tip Roast
Cross-Rib Roast
Rib Eye Steak
Tenderloin
Filet Mignon
Top Sirloin Steak
Top Sirloin Fast-Fry Steak
Stew / Stir-Fry Meat
Short Ribs/Back Ribs/Maui Cut Ribs
Ground Beef (Reg, Lean, Extra-Lean)
Pepperoni/Salami/Sausages
Jerky (Variety Of Flavours)
Rouladen
Seasoned Patties/Kabobs

Veal, Elk, Yak
Pork
Pork Loin Roast
Tenderloin
Loin Chops (Bnls, Rib End, Bone-In)
Pork Cutlet
Pork Back Ribs/Side Ribs
Ground Pork
Sausages (Assorted)
Bacon (Side/Back)
Pepperoni

Chicken (Organic Available) / Turkey / and Other Poultry
Whole Chicken
Breasts Bnls / Bone-In
Ground Chicken
Wings / Wingettes / Drumettes
Drumsticks
Thighs/Legs
Necks/Backs
Jerky/Sausages
Duck/Goose
Bison
Steaks/Roasts/Ribs
Ground/Patties
Kabobs
Jerky
Smokies/Sausage

Lamb
Chops/Shank/Leg
Stew Meat/Cubed
Sausages

Misc
All Types of Soup Bones
Ox Tail
Kidney
Liver
Tongue
Dog Bones (Smoked Available)
Beef/Chicken Raw Dog Food
Our raw pet food is bagged into 20lb bags, cut into approx. 1/2lb blocks of single protein.
Pricing will be increased when ordering under 20lbs and for personalized cutting requests.
All raw pet food must be pre-ordered.
All raw pet food orders can be picked up via curbside.
Beef with Organs
$2.75/lb ($55/bag)
Ingredients:

Regular Ground Beef

Heart
Kidney
Liver
Tripe, Tongue and others when available and bone dust
Chicken with Organs
$2.25/lb ($45/bag)
Ingredients:
Ground Necks
Backs
Wing tips
Keel bone
Hearts
Gizzards
Liver
10LB Bag of dog bones – $19.99
Knuckles
Tibia
Femur
PLEASE NOTE: Freezer Packs must be preordered. We require one (1) Business Day's notice. Absolutely NO substitutions of any kind, including cutting/packaging.
Steaks & chops are 2/package, all ground meats are 1lb/package
Freezer Pack #1 Combo
$75
1 whole 6-7 lb chicken (vacuum packed)
5lbs lean ground beef
4 pork loin chops (3/4″)
4 top sirloin steaks (8-10oz)
Freezer Pack #2 Beef
$80
5lb inside round roast
4 top sirloin steaks
2lbs short ribs
5lbs lean ground beef
Freezer Pack #3 Pork
$75
3lb boneless roast
2lbs side ribs (2″)
1lb baby back ribs
4 loin chops (3/4″)
5lbs lean ground pork
Freezer Pack #4 Chicken
$75
1 whole 6-7lb chicken (vacuum packed)
2 boneless, skinless breasts
4 drumsticks
4 thighs
6 drumettes
6 wingettes
1 back
Summer Steak Pack – $275
All Steaks Are Frozen & Packaged 2/pkg
4 Rib-eye Steaks (8-10oz)
4 T-bone Steaks (14-16oz)
4 Top Sirloin Steaks (8-10oz)
4 Rib Steaks (14-16oz)
4 N-y Striploin Steaks (8-10oz)
3 Lbs Maui Style Short Ribs
Winter Freezer Pack – $275
1 Whole Chicken
5 lbs Beef Stew
5 x 1 lb Lean Ground Beef
5 lbs Blade Roast
5 lbs Beef Short Ribs
5 lbs Pork Shoulder Roast
5 lbs Marinated Pork Side Ribs
5 lbs Pork Loin Chops
5 lbs Pork Side Bacon OR 3 lbs Pork Back Bacon